Sometimes it's the most obvious things that are overlooked in a business.  Tuck Self, The Rebel Belle as she's known, has been getting some excellent exposure as a guest speaker for certain events.  As we were speaking during one of our regular strategy calls, I asked her if she had anything to give away at the back of the room.  It could either be a product that people could be directed to purchase at the end of her session or even a free gift.  She didn't have anything.  So we created a free CD that she could gift to her audience.
Kunaki Makes CD Publishing Easy!
I've been using Kunaki for a few years now and it really makes CD / DVD on demand publishing a snap!  Not only is the service easy to use but the price to print a full color CD or DVD with a shrink wrapped jewel case or DVD case makes it very affordable for the first time publisher.
Creating a project is as easy as visiting http://kunaki.com and using their publishing software to create your audio or video product.  The publishing software walks you through the steps you need to take in order to publish your project, including the design of your CD / DVD print or cover artwork.  If you're not handy with graphics, you can use their editor to design your artwork or have a graphic designer create custom graphics for you.  Specs for the custom designs are available on the Kunaki site.
Speaker Fulfillment Services
Let's face it, your time is better spent preparing for your next speaking engagement rather than worrying about creating your CD or DVD product.  That's where I come in.  Tuck already had a CD print graphic that her graphic designer so I worked with Tuck to modify it to apply to the current product and created a DVD case cover to match the look and feel of her current branding.  I also worked with her to design the concept of the audio content.  We wanted to enhance Tuck's live presentations with a free audio that her audience members can take home with them to be introduced to one of the coaching tools she uses in her coaching practice: Human Energy Design.
We selected a radio interview that Tuck had done on Human Energy Design and also selected a handful of her best testimonials to add to the audio project.  We worked together to create an introduction from Tuck and a call to action to go at the end of the CD.
Once all the pieces were ready, I put my audio editing hat on and spliced all the different audio tracks together and wrapped them inside a music intro / outro and voila, the MP3 was ready for publication!
The next time Tuck has a speaking engagement, she can order a supply of her Introduction to Human Energy Design and give her audience a memorable business card!
Okay Show Me Your Fancy Schmancy Work
So that you can ooh and ahh over The Rebel Belle's latest project, here are the graphic designs to inspire you to create your own CD or DVD product.
CD Print Artwork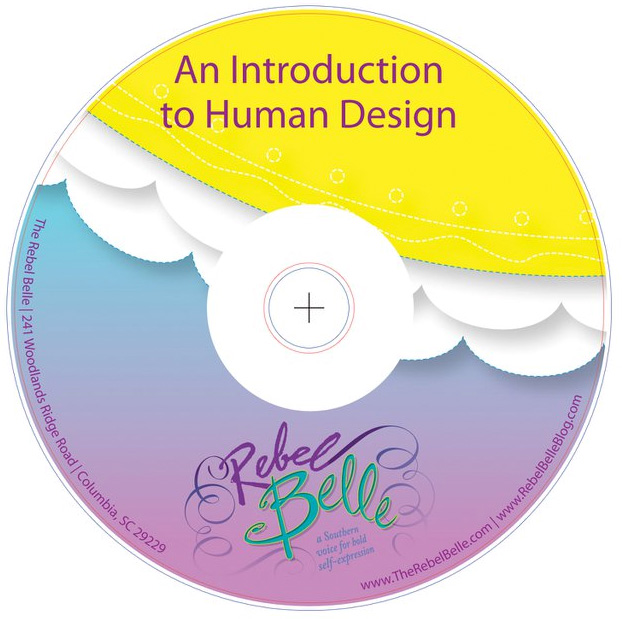 DVD Case Artwork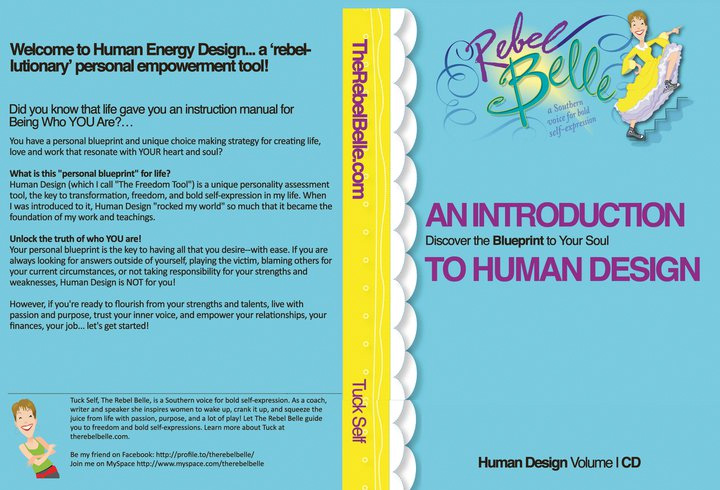 Hire iDeborah

Planning a CD / DVD audio or video project? Deborah Carraro, or iDeborah as she's affectionately known, can help you design and deliver your project so that you can focus on doing what you do best: creating content.

If you're ready to create a physical info product, contact Deborah today by filling out the form below!