Happy 40th birthday to me!  I'm 40 years young today.
I thought of creating a forty things I've learned in the past 40 years type post but I thought it would be much more fitting to talk about the music that has inspired me over the past 40 years.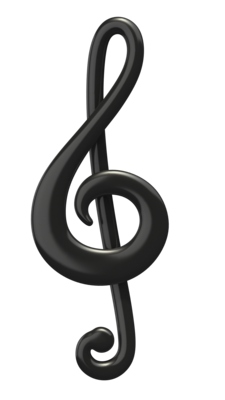 For those of you who don't know, I come from a very musical background.  I studied Music in school and University and even took music lessons outside of school.  But beyond that, the radio is always on or I'm shuffling through my extensive iTunes Collection.
Music has a powerful effect on me and has been an intrinsic part of the good and bad times in my life.
So over the next few weeks (okay let's face it, maybe months!) we're going to take a musical journey through my life and experience the songs that have had an impact or some meaning in my life.  Enjoy!
Los Pollitos Dicen Pio
My mom used to sing this to me as a baby.  I was born in Venezuela and spent the first two years of my life in Caracas before moving to Canada.  I spoke Spanish as a young child and didn't speak much English until I started school.  This song was guaranteed to soothe me when I was little.  And I still sing it to myself when I'm not feeling well.
Sesame Street: Sing
I credit Sesame Street and the songs they sing with helping me learn enough English to get by on my first day of Kindergarten.  Here's one of my favorites… and I suspect the reason why I become a singer.
Tony Bennett: I Left My Heart In San Francisco
In Grade 3 we had a supply teacher for most of the school year.  I don't remember what happened to my regular Grade 3 teacher but I do remember that Mr. DiGregorio would pull out his guitar daily and sing songs with us.  He would always start with I Left My Heart In San Francisco.  It was the year my love for the guitar was born.  I asked my dad to start teaching me how to play in Grade 3.
Romance Anonimo
This is the second song my dad taught me to play on the guitar.  I played a modified version of it.  I wish I knew the name of the first song.  Maybe I'll be inspired to record it before the end of my musical walk down memory lane.
The Sound of Music: Something Good
I've been watching The Sound of Music on tv for as long as I can remember.  It airs every year at Christmas and I used to watch it with my mom, dad and siblings. It used to air on Christmas Eve.  Now that I've grown up and moved out, I still look for it every Christmas and look forward to singing along.  I credit The Sound of Music for igniting my passion for Musical Theatre.
Stay tuned (pun intended) for part 2 of my musical journey.  I'm off to eat some cake and sing my heart out!