Is your website still a dream or a powerful way of attracting & connecting with your tribe?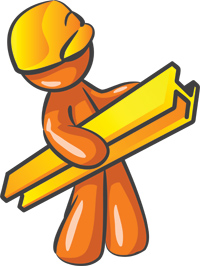 My Tweeps, Yo!
You've conquered the Twittersphere & connect with a massive tribe. Congratulations!
Have you ever considered… what would happen if Twitter died tomorrow?
Do You Know Your Peeps?
Do you have an online home that reflects your online persona, enhances your brand and showcases your products or services?
If not, you may want to up your Online Rockstar status with our blog site or website design services.
Let Our Geeks Do The Work
Let's face it, HTML coding and blog set up and configuration isn't for everyone. Sure WordPress has a famous five minute install but there's so much more than needs to be done once you get WordPress installed. As a busy online or offline business owner, you should be focusing on serving your clients, not working on your website or blog. Our uber-geeks are here to do the techie work for you so you can rest easy knowing your online home showcases the best you!
iDeborah Marketing can assist you in developing an online presence that leverages social media platforms such as Twitter, Facebook, YouTube to achieve your marketing goals. Our services include WordPress Set-Up and Design, Technical Training, Social Media Profile Management and Consulting.
WordPress Rockstar Packages
Imagine having a WordPress website built for you form the ground up. No more frustration with installing and customizing templates or themes. No more waiting around for a web designer to get your salespage online. A WordPress website is simple to use but can be tricky for the novice to customize.
Save time and money with one of our rockstar design packages and start building your personal brand today!
Lay It Down — $997 USD
The Lay It Down package is perfect for the beginner entrepreneur who has a limited budget and wants to get their WordPress site online quickly. The Lay It Down Package includes:
Installation of WordPress
Installation of the best plugins for your business
Installation of several Free WordPress themes*
The set up of 5 website pages (eg: about, products, contact, blog)
*Premium templates are available to order at an additional cost.
Shout It Out Loud — $1297 USD
The Shout It Out Loud package is designed for the busy entrepreneur who does not have time to install & customize WordPress or build out any of the critical areas of their site (about, services, etc.). iDeborah Marketing will also set up to three social media profiles of your choice and attach each profile to your existing blog or website. Client to supply all graphics, images and video for social media profiles. The Shout It Out Loud package includes:
Everything in the Lay It Down package
Plus: the set up of Twitter, LinkedIn, and Facebook (all graphics, images and video must be provided)
Plus: 45 minute one-on-one training session on how to use WordPress
Rock You Like A Hurricane — $1497 USD
The Rock You Like A Hurricane package is the online business owner's sales site in a box. It's designed for the entrepreneur who has existing products to sell (eBooks, training DVDs, etc.) and wants to integrate an eStore into their online business. The Rock You Like A Hurricane package includes:
Everything in the Shout It Out Loud package
Plus: the set up one salespage (max 20 page Word document. All copy, graphics and video must be provided)
Plus: the set up of 1 one-time offer page or upsell
Plus: the set up of 1ShoppingCart and up to five products (all autoresponder copy and product images must be provided)