Are you an online or offline business owner who needs to harness the power of Social Media? Consider our monthly social media marketing services.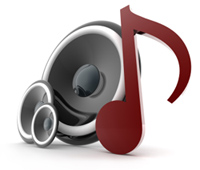 Why Social Media?
Get more leads and customers for your business faster and cheaper than almost any other advertising method you currently use.
Help you stand apart from your competitors and build valuable relationships with customers in tough economic times when every advantage is critical.
Engage and connect with a loyal fan base that is ready and waiting to rave about your products and services
Connection Based Marketing Is Where It's At!
If you're a business owner, social networking is imperative to your online success. If you're not engaging and connecting with your customers on a daily basis, you're not tapping into the tremendous power of social marketing. Connection based marketing is one of the best ways to increase your online branding, maximize your advertising dollars and get the exposure to qualified potential customers. If you haven't yet harness the power of social media marketing, or have fallen behind on your connection efforts, Bay Street New Media can bring you up to speed!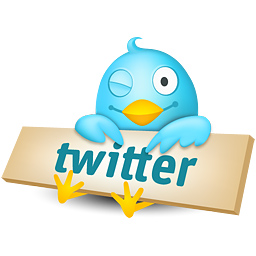 Are You MySpaced, Facebooked and Twittered?
Social Media has revolutionized the marketplace. If you're not connecting with your followers, you're not converting them into sales. Conversations happen spontaneously across the social media spectrum, often in 140 characters or less. Lasting connections are built over engaging and interactive updates. Tribes of raving fans gather to support their favorite brands, business or services. Yup, everyone's talking about it. Are they talking about you?
iDeborah Marketing can help you manage your social media profiles and online presence to ensure you effectively engage with your audience and enhance your personal brand. Whether your a social media newbie or have an established social media presence, we're sure to have a monthly maintenance package that meets your needs.
Social Media Rockstar Packages
Imagine connecting with a tribe of engaged, raving fans! If you're struggling with your commitment to social media and find that there just aren't enough hours in a day to manage all of your different profiles and maintain an active presence on the top social media networks, our Social Media Management service is for you. All of our social media monthly packages incur a $250 set-up fee to establish your social media accounts and basic profiles.
Save time and maximize your social media presence with one of our rockstar communication packages and start building your personal brand today!
Social Media Newbie — $350 / month, plus $250 set-up fee
The Social Media Newbie package is perfect for the entrepreneur who has yet to establish an personal brand but wants to lock up their user name and test the social media waters. Client to supply all graphics, images and video for social media profiles. The Social Media Newbie Package includes:
Two status updates / day on Twitter & Facebook (client to provide content)

Basic profile management on Twitter & Facebook

Set-up of social media profiles

Tribe Management — $550 / month, plus $250 set-up fee

The Tribe Management package is designed to help build your following by including audience interaction activities. This package puts the social in social media management. Client to supply all graphics, images and video for social media profiles. The Tribe Management package includes:
Four status updates / day on Twitter, Facebook & one more network of your choice (client to provide content)

Set-up of social media profiles

Basic profile management on Twitter, Facebook & one more network of your choice

Network growth (follower building) on Twitter, Facebook & one more network of your choice

Social Media Superstar — $1,375 / month, plus $250 set-up fee

The Social Media Superstar package is a comprehensive monthly social media management package designed to engage your followers and build your expertise in your niche. This package includes blogging as an additional communication vehicle. The Social Media Superstar package includes:
Four status updates / day on Twitter, Facebook & two more networks of your choice (client to provide content)

Set-up of social media profiles

Basic profile management on Twitter, Facebook & two more networks of your choice

Network growth (follower building) on Twitter, Facebook & two more networks of your choice

Reputation monitoring on Twitter, Facebook & two more networks of your choice & Google alerts

Posting of up to three posts per week on your blog (client to provide content)

Social bookmarking of blog posts

Submission of one article per week to top five article directory banks (client to provide content)