Several of my clients focus on organic SEO, as opposed to PPC advertising.  There is no denying that link building is a vital part of SEO. All successful entrepreneurs on the internet have devoted a considerable amount of time and energy (and money too in some cases) for establishing a good link network.
Well-Proven Techniques For Effective Link Building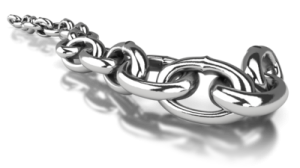 Here are 5 of the most popular and effective link building techniques:
 One of the quickest link building techniques is to submit your link to relevant online directories.  They might not allow links to internal pages on your website, but you can manage to get some good links to your home page from reputed directories.
You can also submit articles to relevant third-party web directories. This is perhaps one of the most effective link building techniques used today, because it not only gets you quality links, it even directs quality traffic to your website!
Online social networking sites, like Twitter, Facebook, and Pinterest have led to some of the newer link building techniques, by creating pages on such sites that link back to your main site.
You can request links from your business acquaintances and webmasters of reputed sites that are related to your product segment.  Another widely used method of gaining one-way links is by creating a useful online tool or a "resource page" for visitors which they can link to or use on their own website.
Issuing organized RSS feeds and bookmarking the content-rich pages of your websites are some other commonly used ways for building an elaborate link network. If you need help with this step, consider my social bookmarking service.
Using a well-planned combination of these tested-and-tried link building techniques ensures higher search ranks and directs a lot of quality traffic to your website.  It is a proven success formula for any kind of online venture or affiliate marketing setup.